A Foundational Workshop on How To Have Supportive Conversations
An Interactive & Engaging Workshop
Designed with Adult Learning Principles in mind & focused on strengthening your ability to support someone who may be struggling with a mental health challenge socially, emotionally, and practically.
This workshop will take a deeper dive into how to have conversations in a way that helps the other person, while still considering your own self care.
The workshop takes a participative approach using practical conversational learning to engage all participants. Includes hands on activities, in depth conversations, story-telling, experiential learning and self reflection.
Now Available Online!
TO REQUEST A WORKSHOP FOR YOUR ORGANIZATION, CONNECT DIRECTLY TODAY!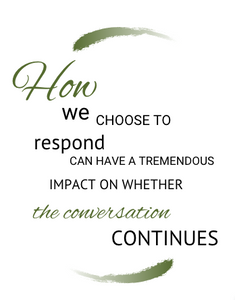 Testimonials
"Kim and Hayley, congrats on making this online session both engaging and uplifting. It will improve the lives of those who participate."


Mary Ann Baynton, Workplace Strategies for Mental Health
This workshop is accessible to all ranges of professionals – from those that are wanting to learn more about mental health to those with significant experience. It is easy to follow, practical & non-judgemental. Those who take the course will leave with guidance on how to have a real-life conversation with someone who is struggling. Designed by those who have struggled.

Charles Boyer, Workplace Health, Conference Board of Canada
"Thank you for sharing.  This is such important work!"
    

Ann Marie MacDonald, Executive Director, Mood Disorders of Ontario
I feel like this course will be a great benefit to both my personal and professional life. Thank you very much for also sharing your personal experiences.

Workshop Participant, Calgary, AB
Thank you for sharing your knowledge and expertise in such a welcoming and non-judgemental way.

Workshop Participant, Winnipeg, MB
This course should be compulsory for all employees (managers at least) as it forces an organization to look at the human side of the business, which can get lost when you are focussed on your day-to-day technical work.

Workshop Participant, Ottawa, ON
I was pleased to hear the (target audience) tech managers and supervisors were actively engaged and showed a high degree of empathy and vulnerability in these conversations. 

Workshop Participant, Calgary, AB
Great course. Gave me a lot of strategies for dealing with difficult situations.

Workshop Participant, Gander, NF
This was a really interesting course and the two of you worked really well together to share your deep knowledge, passion, and experience for it.

Workshop Participant, Moncton, NB
Who Takes Supporting Through Struggle™?
Everyone.
Anyone can benefit from this course. From psychological health and safety in the workplace to schools and community groups to friendships and families, this workshop is designed to assist individuals who are looking to further develop their capabilities and confidence to support someone living with a mental health challenge. Supporting Through Struggle™ is well suited to leadership in workplaces, organizations or community members. Depending on the size of the group, this training will be conducted over the course of one or two days.
Meet The Facilitators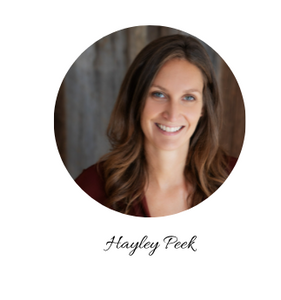 Hayley's work leads from living experience with mental health challenge. Offering workplace mental health consulting, facilitation services, and speaking on how to create safety through compassionate language from the employee perspective. 
HayleyPeek.com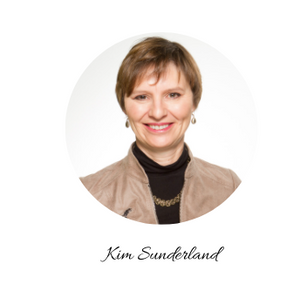 Kim has promoted peer support programs in community, clinical settings and workplaces across Canada since 2010.  Kim is co-author of the MHCC Guidelines for the Practice and Training of Peer Support, and the inaugural Executive Director of Peer Support Canada. 
KimSunderland.ca